E-commerce Mobile Application
Increase Sales with Native Mobile Application
Strengthen your relationships with your distributors, automate orders and payments, and offer special deals to your preferred dealers.
Easy to use,
E-commerce infrastructure
Try for free for 14 days, no credit card required. By entering your email, you agree to receive marketing emails.
Every year, $100 billion worth of transactions is facilitated with Mazaka infrastructure.
Simplify, Boost Sales
Let Your Customers Quickly Access Products and Place Orders
Increasing your sales is easy with the high-performance MAZAKA E-commerce Mobile Application! Users who can easily access your products from mobile devices 24/7 are more likely to make purchases.
Try for Free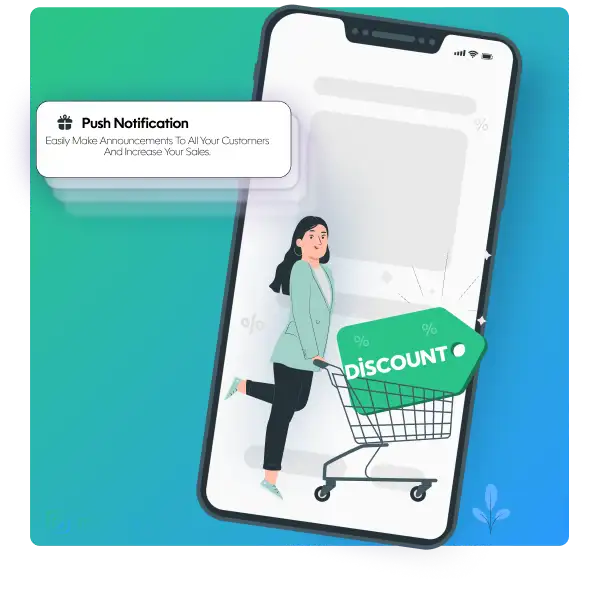 Instant Notifications
Announce Your Campaigns to All Customers Instantly
Send campaign, discount, new product, etc., announcements to all your customers with instant notifications and increase your sales. Reward your loyal customers who stay connected with special campaigns.
E-Commerce / E-Export Solutions
Multi-Currency and Multi-Language Options
Your mobile application, fully synchronized with your existing website, offers multi-currency and multi-language options. Expand your business to the global market and reach the entire world with multi-language options!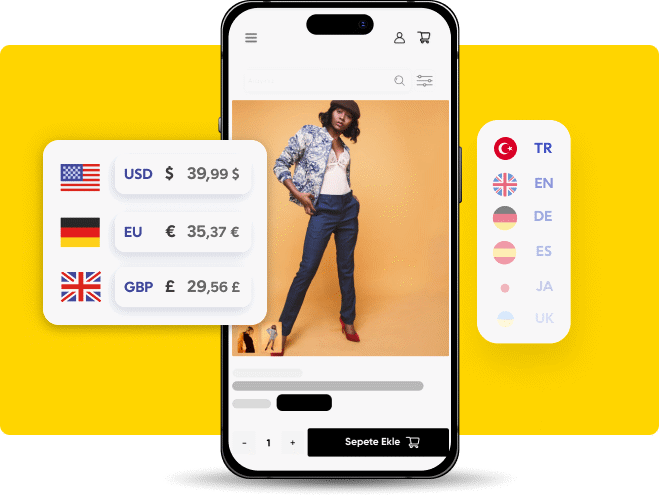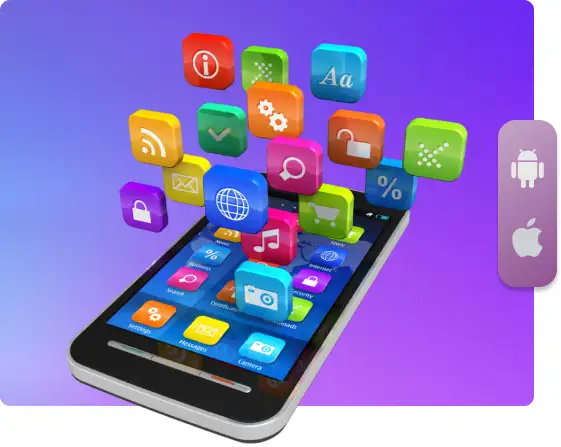 High Speed & Performance
Mobile Applications Developed with iOS and Android Native Programming Languages
Native mobile applications are prepared for quick and easy use. Mobile applications with a smooth appearance in all customer transactions are ready to increase your sales with high performance!
Frequently Asked Questions
MAZAKA offers mobile application development services for iOS (iPhone/iPad) and Android platforms. This way, we ensure that your customers have a seamless experience on both iOS and Android devices.
Customer engagement is an important component for us.

 
We work closely with you during the mobile application development process.

 
We initially conduct a comprehensive needs analysis to understand your needs and expectations.
It is quite simple for our customers to integrate the mobile application. They can complete the integration process by following the steps below. Collaboration is being made to provide necessary data and API access information. Appropriate design and interfaces are created for the application and the integration process is started. We verify that the app is properly integrated and compatible across all platforms. We publish the application in the appropriate application stores (App Store, Google Play) and provide ongoing support.