E-Collection System Mobile Application
E-Collection Mobile Application (MAZAKAPay)
Leave behind carrying physical POS devices! With the E-Collection Mobile Application, you can accept payments from your customers anytime, anywhere. The E-Collection System, which significantly improves cash flow irregularities, is now available on mobile devices!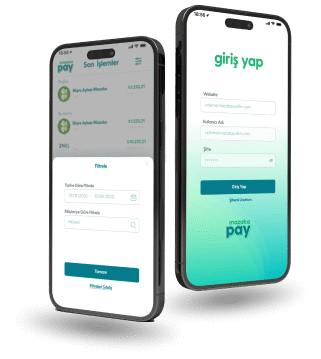 Easy to use,
E-commerce infrastructure
Try for free for 14 days, no credit card required. By entering your email, you agree to receive marketing emails.
Every year, $100 billion worth of transactions is facilitated with Mazaka infrastructure.
Low Commission Rate
Increase Your Profit by Receiving Competitive Commission Rates from Our Partners
Reduce deductions by 25% compared to other payment organizations! Transfer all your collections to your own account instantly with next-day payment option.
Try for Free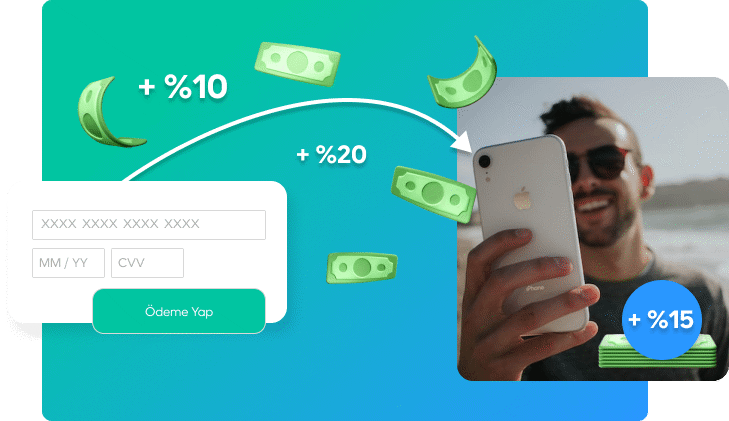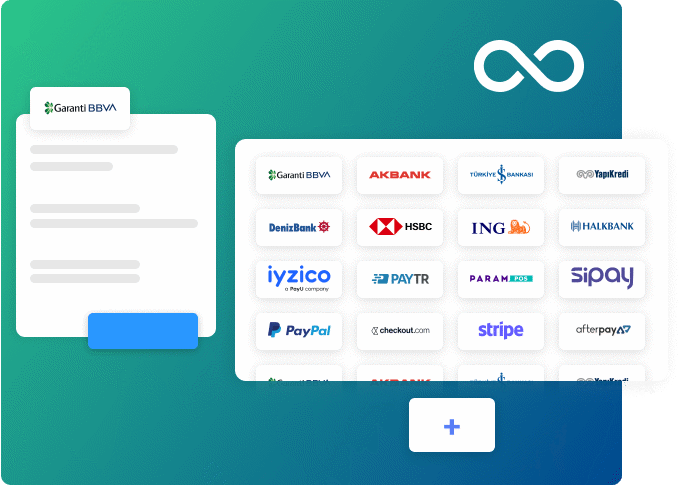 Virtual POS Integration Made Easy
Instantly Use the Virtual POS Integrated with E-payment System through Copy-Paste
MAZAKAPay, which operates in full synchronization with your existing E-payment system, allows you to receive payments at any time, 24/7. You can easily integrate any virtual POS you desire and use it whenever you want.
Receive Payments Quickly or Create Debts and Send Links
Simplify the Steps for Collecting Payments from Dealers or Customers
Gain the freedom to collect payments with credit cards anytime, anywhere! You can receive instant payments from users or create personalized debts and send the link through your preferred channel.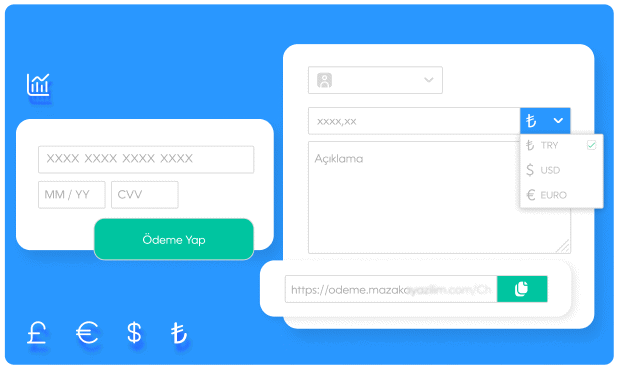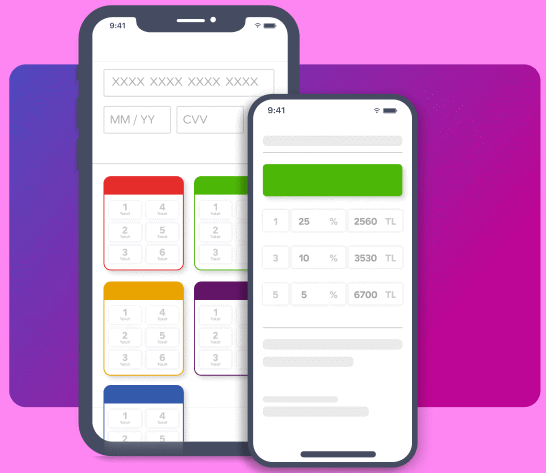 Customize Installment Options
Offer Installment Options as You Wish on Virtual POS
Facilitate your collections by offering payment convenience. You can provide installment options for individual or business cards as you wish. You can freely manage additional commission amount and the displayed title.
Sıkça Sorulan Sorular
Our E-Tahsilat mobile application offers users basic functions such as invoice viewing, payment, setting payment reminders, and viewing payment history.
Certainly, our application is designed with security standards in mind. Data is encrypted, identity checks are performed, and security measures are in place.
No, the application has a user-friendly interface. Users can easily view invoices, make payments, and set notifications. Technical knowledge is not required.
The application supports various payment methods, including credit cards, debit cards, and other digital payment methods.
Users can utilize the help section within the application to find frequently asked questions. Additionally, they can contact our customer support team via phone or email to clarify questions or receive assistance.